Hollywood, CA (May 5, 2016) – EastWest Sounds is enhancing the first and only subscription offer for virtual instruments and sounds by introducing Composer Cloud X and a monthly version of Composer Cloud Plus.
Just like the regular Composer Cloud plan, Composer Cloud X allows access to all 53 (and counting) EastWest Composer Cloud products, but with an additional mic position (close position for most libraries) included for those who sign up for a yearly subscription. The subscription fee of $29.99 (26,99 €) stays the same, and subscribers can still pay on a monthly basis, but can now utilize the additional mic position with a one-time data fee of $10 and a yearly subscription commitment.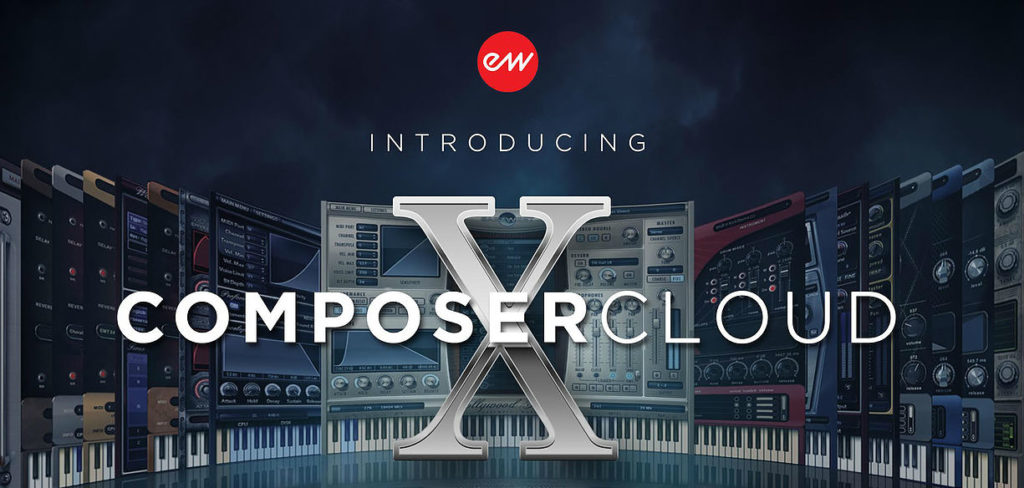 Composer Cloud X is a big incentive for EastWest users to make the switch to the subscription model as the additional mic position is not for sale individually. The extra mic position gives composers much more control over the sound of each instrument, and particularly if they require a more intimate sound as the additional mic position is the close mic position in most cases, often leading to stunningly realistic results.
For those who sign-up for Composer Cloud X before May 31, 2016, EastWest will include a bonus surround mic position for Symphonic Orchestra.
The interactive demo at http://www.soundsonline.com/composercloud is an impressive example and allows users to control the sound of the instruments and hear what a difference this bonus mic position makes.
Additionally, Composer Cloud Plus, the subscription plan for all Diamond and Platinum level EastWest products, is now also available on a monthly basis. Professional composers and producers who want access to all mic positions and 24-bit samples contained in the Diamond/Platinum libraries now have the flexibility to pay monthly instead of prepaying for an entire year. The monthly fee is $49.99 and requires the purchase of the $99 hard-drive on which all instruments are pre-installed for fast access and streaming.
To learn about these exciting new plans, visit ComposerCloud.net.